As a teenager, Kylie Jenner struggled to accept certain things about herself as she considered many of her facial features her biggest insecurities. Though the makeup mogul's self-doubt about her looks followed her into adulthood, her standards of beauty changed once she gave birth to her daughter, Stormi Webster.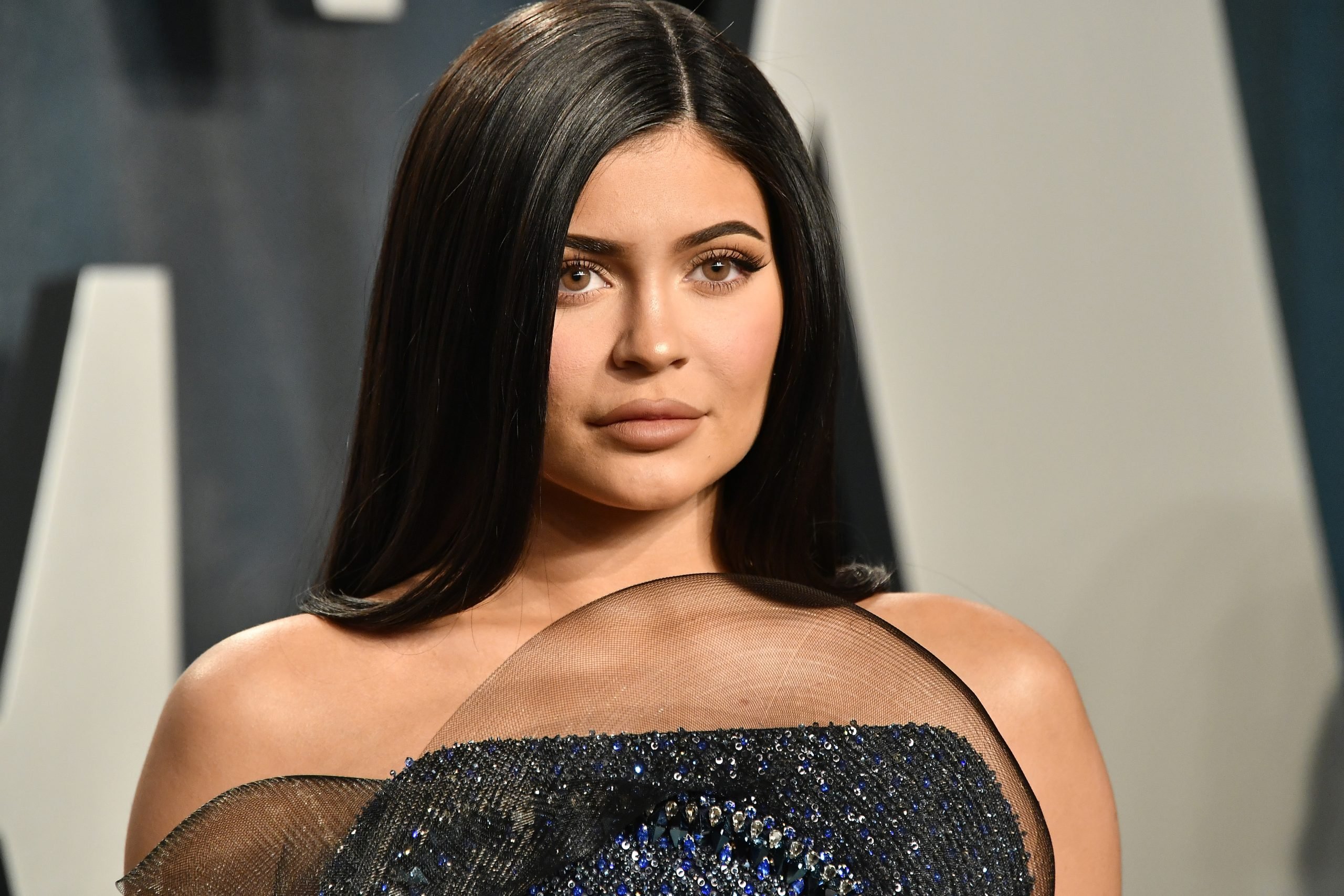 Kylie Jenner once considered her lips her biggest insecurity
Jenner may have transformed her insecurities into business opportunities, but learning to accept the physical features she was born with didn't just happen overnight.
Growing up, the makeup mogul had a hard time embracing certain things about herself. One trait, in particular, was her lips.
During a 2016 interview with Complex, the Life with Kylie star revealed that her lips had "been an insecurity of mine" dating back to her middle school days.
RELATED: Kylie Jenner Admits She Didn't Want Daughter Stormi Inheriting Her Lips
"This guy I kissed was like, 'Your lips are really small but you're a really good kisser. I didn't think you were gonna be good at kissing,'" she remembered. "It was so rude. From then on, I just felt like I saw guys staring at my lips. I felt like no one wanted to kiss me."
Though she ended up turning her lip insecurity into her multi-million company, Kylie Cosmetics, Jenner didn't start to embrace her natural lips until she fell pregnant with her daughter, Stormi.
"During Kylie's pregnancy, she wasn't getting her usual fillers or putting on much makeup," a source explained to Entertainment Tonight in 2018. "Kylie really fell in love with the natural look, and wanted more of that, so she decided to stop putting filler in her lips."
Since becoming a mom, Kylie Jenner has learned to love herself
Though she's struggled to love certain things about herself in the past, Jenner has learned to embrace a few of her insecurities thanks to her baby girl.
During a 2018 interview with sister Kendall Jenner and Vogue Australia, the Kylie Cosmetics founder revealed that having a child forced her to reevaluate her beauty standards and revolutionize her self-esteem.
RELATED: 'KUWTK' Fans Praised Kylie Jenner for Her 'Natural' Makeup Selfie on Instagram
"I feel like having a daughter, and thinking about beauty in the future, has definitely changed me, and I feel like it has made me love myself more and accept everything about me," Jenner shared.
She went on to share that she's learned to love one specific insecurity of hers, mainly because it's a feature Stormi inherited.
"Even my ears, I always felt like they stuck out too far, and she [Stormi] has the same ears as me and so now I love my ears."
Though Jenner hasn't entirely eradicated all of her insecurities, she continues to work toward embracing those features that make her who she…


Read More: How Kylie Jenner's Daughter Stormi Helped Her Embrace Her Former Insecurities