Let's be real: Scott Disick and Sofia Richie's romance lasted a lot longer than many of us expected. Despite their 15-year age difference, the couple maintained a loving relationship for nearly three years before calling it quits in May 2020.
Now that they might be done for good, let's take a look back at the couple's relationship and relive those moments that made fans fall in love with Disick and Richie's budding romance.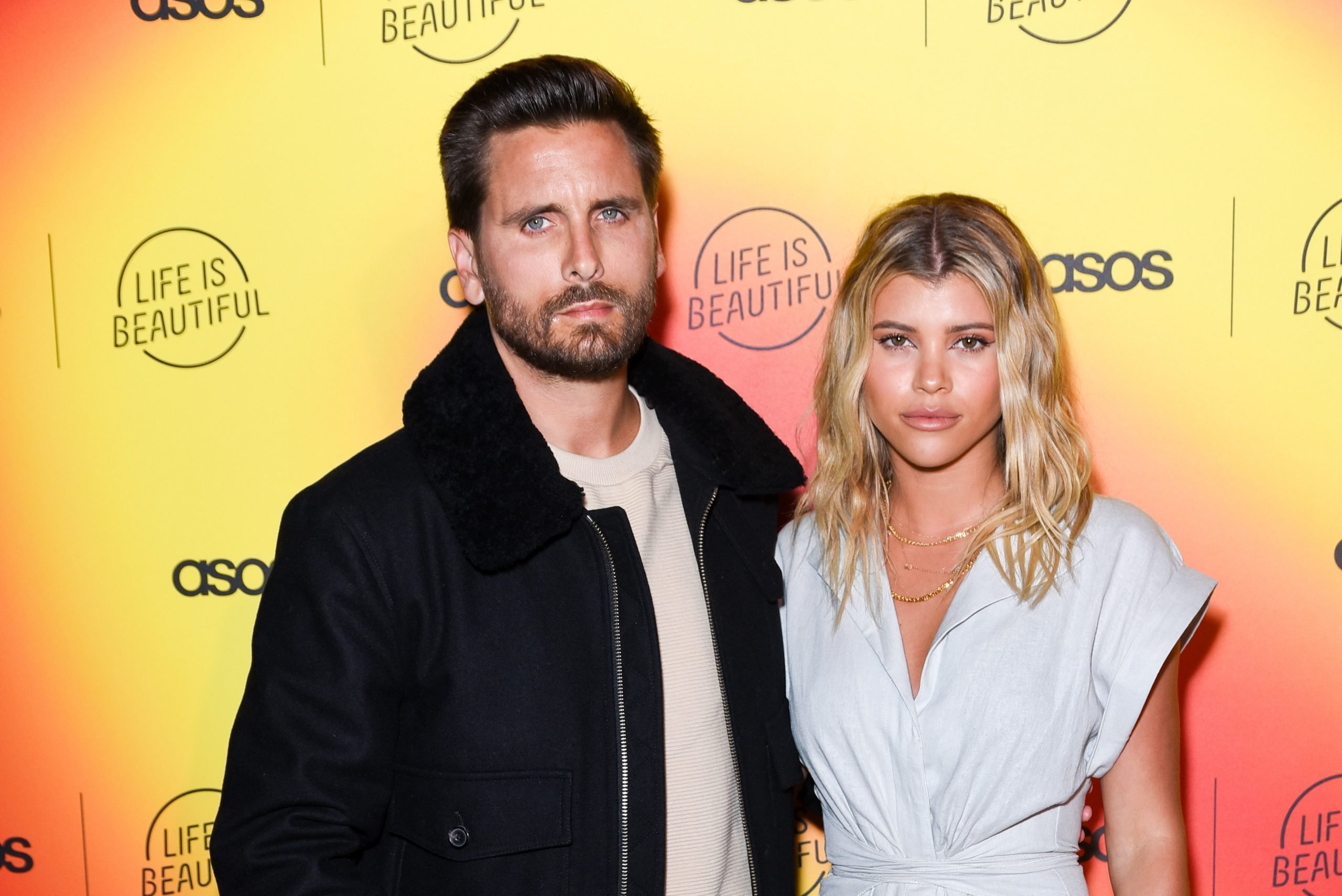 Scott Disick and Sofia Richie first got together in 2017
After cozying up with a bevy of women, including designer Chloe Bartoli and actor Bella Thorne, Disick began sparking romance rumors with a then 18-year-old Richie in May 2017.
The pair were first spotted together aboard a yacht in the South of France during the self-proclaimed lord's 34th birthday getaway. A few months later, sources revealed that the couple was officially hooking up.
After spending months fueling romance rumors, the couple made their relationship Instagram official in Septemeber 2017 when the Keeping Up With the Kardashians star posted a photo of himself nuzzling his face into the model's neck.
Throughout the remainder of the year, Disick and Richie would often put their relationship on display while out and about.
RELATED: What Does Sofia Richie's Family Think Of Her Relationship With Scott Disick?
Whether it was holding hands while taking a stroll on the beach or making out aboard a gondola in Venice, Italy, the couple wasn't afraid to pack on the PDA whenever they were out together.
The couple broke up and got back together again in 2018
After dating for nine months, Disick and Richie reportedly broke up in June 2018 after he'd allegedly cheated on her with another woman while attending Kanye West's Ye album listening party in Wyoming.
While sources alleged that the couple was done for good, Disick and Richie debunked breakup rumors by confirming that they were very much together on social media.
In response to a report made by TMZ, the reality star posted a screenshot of the news article on his Instagram Story and wrote, "We had no idea we even broke up but thanks for thinking of us."
Richie even shared a photo of her and Disick cuddled up together aboard a private jet on her Instagram Story and called the reality star her "whole heart."
In July 2018, the pair hit up Greece together and documented their vacation on social media. Disick even shared a cheeky photo of the model wearing a tiny black thong while they took in the sights.
A few months later, the supermodel gushed about her relationship with the lord during an interview with Australia's Sydney Morning Herald.
"We are very happy, very lovey-dovey," she said. "We are best friends and that is mainly the strongest connection we have. We have always had that best friend connection and from there it has really worked out. I am so…


Read More: A Timeline of Scott Disick and Sofia Richie's Relationship