Rashida Jones is one versatile actor. She's starred in multiple TV and film roles. But two of her best-known parts were on NBC sitcoms. Her breakout guest-starring role was in The Office, followed by a much more prominent spot on Parks and Recreation a few years later.
Both characters were well-liked and were great showcases for Jones' talents. But some Parks and Recreation fans have a wild theory about how the two are actually the same person. 
So is it true? Let's dive a little deeper into the Jones' two portrayals and see if the theory holds any weight. 
Who is Karen Filippelli from 'The Office'? 
RELATED: 'The Office': Rashida Jones Says Playing Karen Gave Her 'Anxiety and Insomnia'
At the end of season two on The Office, Jim Halpert confesses his love for Pam Beesly. When she rejected his advances, he left Scranton. At the beginning of season three, we found Jim at Dunder Mifflin's Stamford, Connecticut branch.
It was there he would meet several new characters, including Andy Bernard (played by Ed Helms). He'd also meet Karen Filippelli, portrayed by Jones. The two rather quickly became an item when both were transferred to the Scranton branch. 
Throughout season three, viewers saw Jim deal with his feelings for Pam while building a blossoming relationship with Karen. At the end of the season, both Karen and Jim interviewed for a position at Dunder Mifflin's corporate office in New York. In a twist ending, Jim passed on the job, broke up with Karen, and finally asked Pam out (this time she said yes). 
Karen returned for a guest spot later in the series, but that would be the end of her main run on the show. 
Who is Ann Perkins from 'Parks and Recreation'? 
According to the show's wiki, Jones also played Ann Perkins on Parks and Recreation. At the beginning of the series, the character is dating Chris Pratt's Andy Dwyer.
She matures while he does not, so they eventually break up. She becomes the best friend of the show's main character, Leslie Knope. She's also a nurse.
By the end of her run on the show, she gets into a relationship with Chris Traeger (played by Rob Lowe). She left the show after season six though did return for a reunion during the final season. 
Both characters have two main attributes in common: they're likable and played by Jones. But one fan thinks they may share something else: namely, that they're the same person. 
The wild fan theory that Ann Perkins and Karen Filippelli are the same person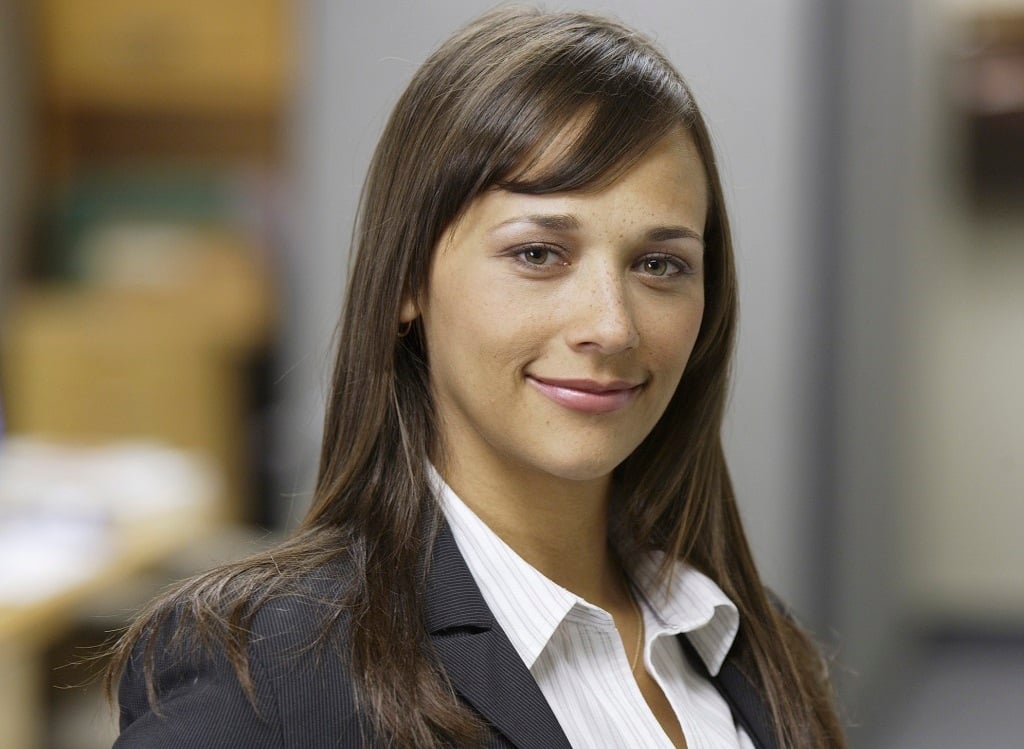 Mental Floss compiled a list of Parks and Recreation fan theories. They range from the plausible (Leslie Knope is secretly rich as evidenced by the extravagant…


Read More: 'Parks and Recreation' Fans Have a Wild 'The Office' Theory That Rashida Jones'