London |

Published: July 13, 2020 10:49:42 am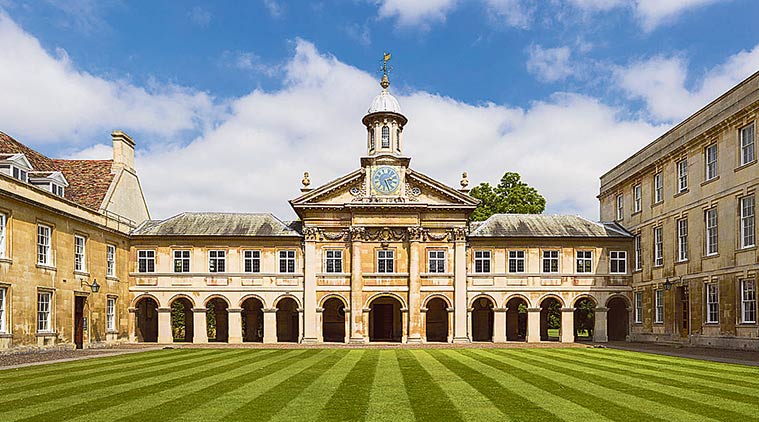 In 2018-19, there were 485,645 international students in the UK — 342,620 of them from non-European Union countries.
Written by Kamal Preet Kaur
Granting students two years of Post-Study Work Visa after graduation, even if they are not able to travel to the country to physically attend the classes, offering the English language foundation course and a host of scholarships are among some of the measures adopted by the United Kingdom which may become the go-to destination for Indian students wishing to pursue higher education abroad, especially at a time when the American dream is in doldrums courtesy Covid-19.
The Department of Homeland Security's new ICE policy forces international students to leave the US if their classes are taught entirely online because of coronavirus. On the contrary, Britain is doing its best to attract more international students as it navigates through the pandemic and Brexit.
In 2018-19, there were 485,645 international students in the UK — 342,620 of them from non-European Union countries. While Chinese students made up for the largest chunk (120,385), there were 26,685 students from India and 20,120 from the USA.
According to the latest HESA (Higher Education Statistics Agency) data, new enrolments from India increased by 28 per cent in 2017-18, representing a growth of 2,745 students. Given the steady decline in numbers from India from 2011 to 2016, the increase of 7 per cent (2016-17) and 28 per cent (2017-18) mark an important and notable shift.
Stats show that the vast majority of growth was through increase in postgraduate students (up 2,115), though there was also growth at undergraduate (570 students) and postgraduate research levels (60 students).
A huge 75 per cent of enrolments from India were at postgraduate level. This tallies closely to the research behaviour on the IDP Connect websites, where 83 per cent of traffic looking at the UK from India is at postgraduate level.
"There were about 40,000 Indian students in the UK in 2012-2013. However, the number went down to less than 20,000 when post study work visa was removed. With PSW back on cards, Indian student numbers have again seen the upward trend," confirmed Rohit Vadhwana.
First Secretary (Economic, Press and Information), HCI, London. "Large number of Indian students coming to the UK has helped in building a bridge of knowledge sharing, exchange of best practices in technology and innovation. They support the host country's economy through their study and stay in the UK," he added.
The fact that international students, including those from India, make an immense contribution to Britain's GDP has been confirmed by Universities UK (UUK), an institution that represents 137 universities in England, Scotland, Wales and…


Read More: Work visa after online classes, English course: UK univs roll out red carpet for