Fairy tales don't always end in a "happily ever after." That's especially true in the real world of the ABC drama series, Once Upon a time, where characters like Mr. Gold and Regina teach lessons to their viewers. Here's the major quote from one Once Upon a Time character, often skipped over in Disney animated fairy tales.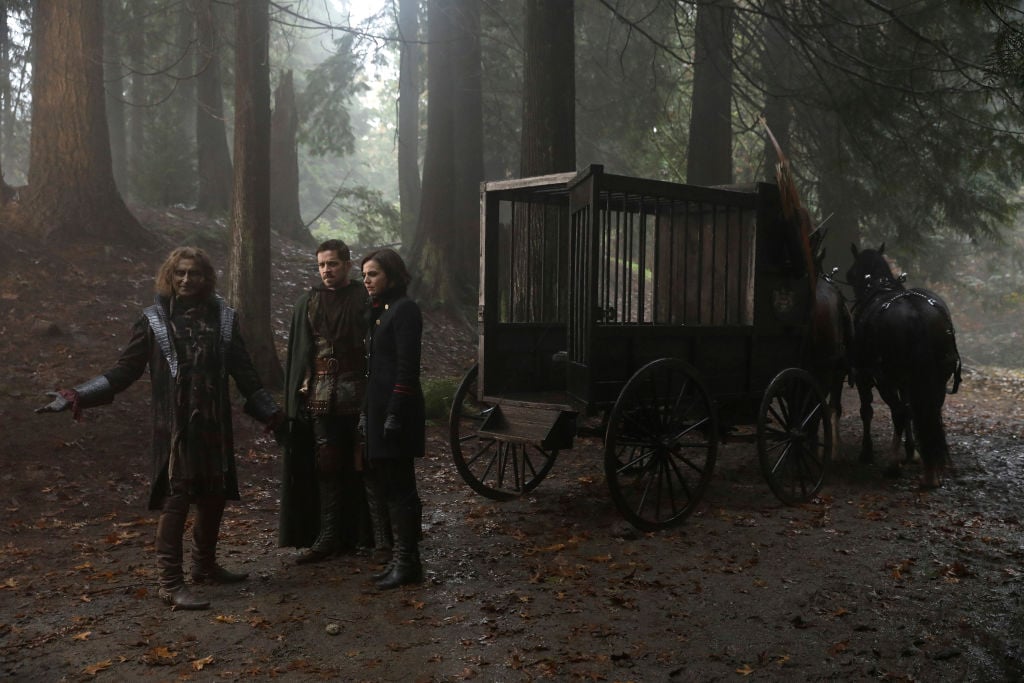 Mr. Gold is a main character in 'Once Upon a Time'
One of ABC's drama shows, Once Upon a Time, features a few familiar characters for Disney fans. That includes Snow White, Prince Charming, and although he may be new to the world of ABC and the Walt Disney Company, the powerful Rumpelstiltskin. (When he's in Storybrooke, however, people refer to him as the clever and cunning Mr. Gold.)
If there's one thing viewers learned from Mr. Gold, is that all magic comes with a price. Although you don't always see it in Disney movies, the fairytale characters of Once Upon a Time give up a lot to get a spell or a curse from Rumpelstiltskin. To get his powers, this character even gave up his relationship with his wife and son. 
To make Storybrooke a possibility for the Evil Queen, Regina, Mr. Gold made the proposition that he remains aware of his actual life in this made-up world. Most of his conditions, in fact, are mostly made to benefit himself. That way, he stays in power and in control, even over Regina.
Rumpelstiltskin explains to characters like Emma that nothing comes for free
For the show's seven seasons, this character is portrayed by BAFTA Award-winning actor for Best Actor in a Leading Role, Robert Carlyle. He shared his thoughts regarding what makes this character interesting and so important to the world of Storybrooke. 
"I suppose it's like a jigsaw puzzle. Something you have to try to piece together," actor Robert Carlyle said during an interview with Daily Record in 2013. "I think most actors would say the same thing."
"These are more interesting parts to play, the characters who the plot is kind of bouncing off," he continued. "It's not quite as exciting when you're pushing the plot through. People come and ask me to do these parts because they think I can do that." 
Rumpelstiltskin plays another role in ABC's 'Once Upon a Time'
Although this character portrays Mr. Gold while he's in Storybrooke, he's also been gifted with the "Dark Curse," becoming Rumpelstilskin. To Belle, however, he's much more. These characters fall in love and eventually have a child together. That, technically, makes him the title character from Beauty and the Beast.
If you want to binge-watch some of Disney's most popular princess movies, including Snow White and the Seven Dwarfs and Beauty and the Beast, head to Disney's streaming platform, titled Disney+. To learn more about Disney+ and to subscribe, visit their


Read More: Rumpelstiltskin Was Actually Right About This 'Once Upon a Time' Lesson