A casting announcement for Falcon and the Winter Soldier teases a link between the upcoming series and the events in Avengers: Endgame. The show is set after Endgame and will explore Sam Wilson's (Anthony Mackie) journey to become Marvel's new Captain America. But before Sam takes up Cap's iconic shield in an official capacity, he might be set to confront a foe Hawkeye (Jeremy Renner) took on in Endgame.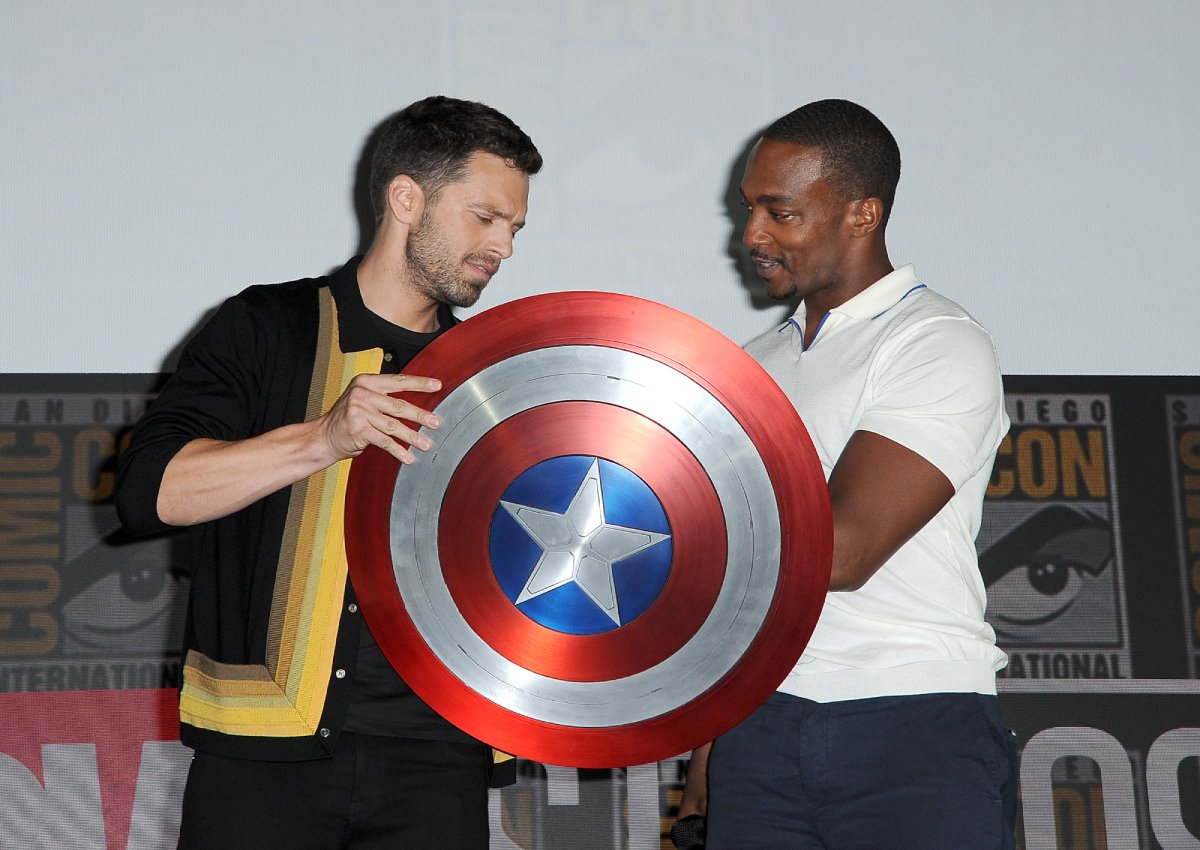 Inside 'Falcon and the Winter Soldier'
Falcon and the Winter Soldier is Marvel's first television project since Endgame wrapped up the first three phases of the Marvel Cinematic Universe. Plot details surrounding the show remain scarce, but we do know that the series will team up Sam with Cap's (Chris Evans) old friend, Bucky Barnes (Sebastian Stan).
We also know that the series will bring back a few fan favorites. This includes Sharon Carter (Emily VanCamp) and Helmut Zemo (Daniel Brühl). It is unclear if they play a big part in the series, but fans are definitely excited about seeing a few familiar faces.
There is also a theory suggesting that Sam will not become the new Captain America until late in the series. The theory argues that the government refused to endorse Sam as the new Cap unless he partook in the super-soldier serum.
Sam's transition to becoming the new Captain America is the overarching theme of the series, but according to Screenrant a recent casting leak sheds light on some of the drama Falcon will face along the way.
The official cast list for the project mentions Kawui Joa and Leon Ngo as members of the criminal organization, The Yakuza. Right now, the characters will only appear in a single episode, but their involvement ties the show to Endgame in a surprising way.
A look at the Hawkeye connection
Hawkeye had a difficult time adjusting to life after the snap in Avengers: Infinity War. After losing his entire family to Thanos (Josh Brolin), Hawkeye started to hunt down criminal organizations around the world and dole out vigilante justice.
As fans will recall, Hawkeye hunted down these large criminal outfits to deal with his personal loss. The Yakuza was one of the organizations on Hawkeye's hit list, which connects the show to Endgame.
RELATED: Marvel's 'Hawkeye' Makes a Major Move Forward, As Disney Officially Delays 'Falcon and the Winter Soldier'
There is no telling how Marvel plans on incorporating The Yakuza into the storyline in Falcon and the Winter Soldier, but it will be interesting to see if it has anything to do with Hawkeye's actions in Endgame.
Considering how Ngo and Joa only appear in one installment, they probably don't have a major role in the series. Regardless, this is yet one more way…


Read More: 'Falcon and the Winter Soldier' Casting Leak Teases a Surprising Connection to